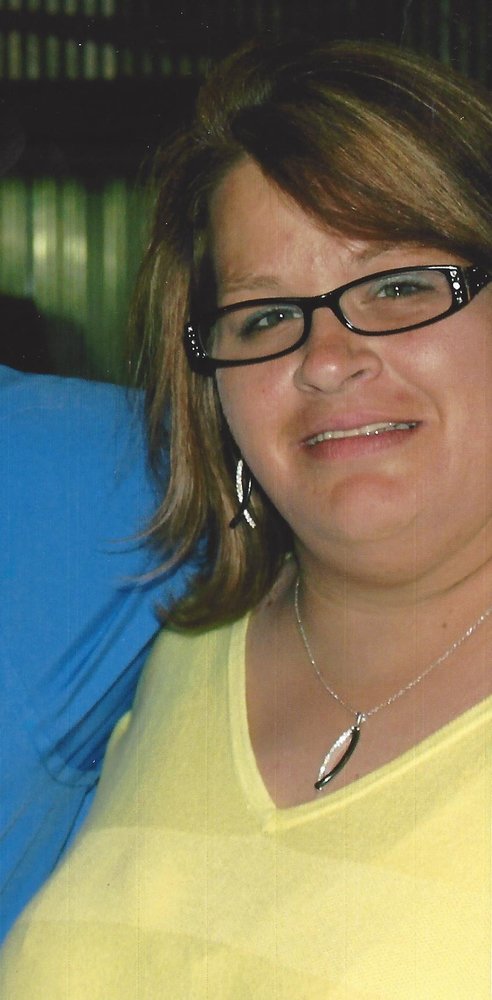 Obituary of Wendy Lynn Akers Sullins
Wendy Lynn Akers Sullins was born June 16, 1979 in Mexico Missouri, to the late Clifford Akers and Laura Ann Bartley. She passed away on December 12, 2019.
Wendy is survived by the love of her life, Timmy Sullins and his daughter Alyssa Sullins of St. James ;daughter Kylie Sullins of Fulton MO and her dad Michael Dean Sullins; Chance Bryson of the home; Step son Seth Backues and Step daughter Brooke Backues, both of Licking MO; Mother Laura Buckner and husband Gary of Licking; step mother Belinda Akers of Licking MO; Grandma Abbie Akers of Fulton MO; brother Jason and wife Beth Ann of Licking MO and her younger brother Branden Akers of Ozark MO; Step brother Jake Buckner and wife Jessi of Licking MO and step sisters; Michelle Vestal and husband Rob of Licking MO and April Hetland and husband Kevin of Enid Oklahoma; Step brother Jason Coble and wife Kelly of Licking MO and Josh Coble of Licking MO. Along with countless Aunts and Uncles, nieces and nephews and cousins and friends.
Wendy was preceded in death by her father Clifford Akers; Grandpa Ed Akers; Grandpa Dean Bartley and Grandma Wanda Bartley and a very close friend Mark Bryson.
Wendy was a very opinionated person and she didn't mind telling anyone how she felt. When you met Wendy you either loved her or hated her, and she didn't care which one it was. She was a leader. She took charge and telling people what to do was one of her favorite things. Everyone who knew her knew she was mouthy, stubborn and loud. (boy, was she loud!!) Although, she had a big mouth, she loved just as big. Her kids and Timmy, her boyfriend, were her world. She loved Kylie and Chance with all her heart and soul. Timmy was the love of her life. And Timmy's mom, Virginia Finn, also held a special place in Wendy's heart.
Wendy was a blessing in this life and after. Not only to those who knew her but to complete strangers. Even though her death was tragic and untimely, Wendy saved numerous lives by donating her organs. To honor Wendy, the hospital staff and workers lined the hall and lit lanterns as she made the Heroes Journey to the Mid America Transplant Center to give the gift of life and hope. To the end, she was still leading the charge and telling people what to do. She may never know the lives she saved or the lives that will go on to proclaim the Gospel because of her selfless sacrifice. But we will. We love you Wendy Lynn.
To send flowers to the family or plant a tree in memory of Wendy Sullins, please visit Tribute Store
Visitation
11:00 am - 12:00 pm
Tuesday, December 17, 2019
Fox Funeral Home
128 S. Main Street
Licking, Missouri, United States
573-674-2293
Funeral Service
12:00 pm - 1:00 pm
Tuesday, December 17, 2019
Fox Funeral Home
128 S. Main Street
Licking, Missouri, United States
573-674-2293
Interment
1:30 pm - 2:00 pm
Tuesday, December 17, 2019
Cantrell Cemetery
Hwy BB to Cantrell Dr.
Licking, Missouri, United States
Share Your Memory of
Wendy