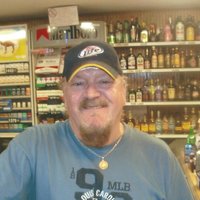 Billy Snyder
Bill Snyder never went by his birth name of William Lewis, everyone just called him "Bill from Tripletts."
Born on December 4, 1950, he passed from this world on March 23, 2018. He leaves behind one aunt-Vera Fenter of Texas-too many cousins to mention and hundreds of friends.
Billy was a devoted son to his parents Orvel and Mildred (better known at Mutt and Mick)-and in their old age he lovingly cared for them in their home until their passing.
In his youth, he made a lot of memories with his grandparents. Mutt's mother-Edith (Howell) Snyder-doted on the boy and spoiled him rotten. Mick's parents-Rollie and Esther Robinson-had him help on their farm in Illinois.
As a teenager in St. Louis, the projects on Broadway were a favorite haunt for him and his cousins, Harry Alder and David Snyder.
And it was in St. Louis that he learned to become a hairdresser and opened his own salon. Liza Minnelli was a favorite client!
When his mother was diagnosed with cancer, he left St. Louis and moved to Licking. He managed "The Crossroads" liquor store near Fort Leonard Wood before going to work for Joe and Ruth Dillard at "Triplett's Package Store."
Every customer was his friend! We all looked forward to seeing the man with the ball cap and ponytail greet us with "What's up, Big 'Un!"
And you could find him any sunny day-working in his garden, riding on his lawnmower, or dropping in at the local shops to visit and B.S. As for me, he will live on forever as the Reigning King of Practical Jokers!
But whatever your favorite memory, if Bill crosses your mind today-then raise a glass and have a drink, a toast to a truly fine man!