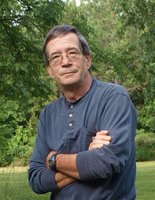 Peter Thomas Rector
Peter Thomas Rector, 65, of Licking, Missouri passed away Saturday, March 31, 2018.

Pete was born on January 9, 1953 in Tacoma, Washington and was the second of three children born to Don Rector and Carmella (Capriglione) Rector. He attended Licking High School with the class of 1971. Afterwards he gained experience working with his father in their construction business along with the Licking Nursery, the Bunker lead Mines and owned his own electrical business before joining and retiring from the International Brotherhood of Electrical Workers Labor Union.
Pete was married to Brenda Dawn Backues on September 26, 1975 and together raised four children. He was a member of the Licking Car Club and one of the founding members of the Outback investment Club. He enjoyed scuba diving, photography, computers, all things in nature, spending time with friends and family and serving his community.
He was preceded in death by brother, Chris and daughter, Michelle. He is survived by sister, Leona Forest (husband Steve); children, Amy Shelton (husband Joe), Kyle Rector and Thomas Rector; four grandchildren, as well as several aunts, uncles, cousins and friend, Deborah Wade.
Pete was a good father, role model, friend and family man. He was loved by all and will be missed for his honesty,integrity, character and contributions to his community.