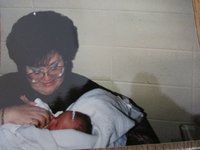 Hellen Morgan
Hellen Marie Morgan, age 69, daughter of Leo Kell and Wanda was born on March 10, 1948 in Raymondville, MO and she passed away February 21, 2018 in Houston, MO at Texas County Memorial Hospital.
Hellen was married to Glen E. Morgan Sr. and they had four children; Lisa Ann, Glen Morgan Jr., Kellie Marie, and Robert Lee.
Hellen is preceded in death by her parents, Leo Kell and Wanda Hall; one daughter, Lisa Ann; and one brother, Leonard Wayne.
She is survived by one sister, Dorothy and husband, Raymond York of Licking, MO; two sons, Robert and Glen Jr. of Licking, MO; one daughter, Kellie and husband, Eric Swanson of Bentonville, AR; one niece, Lori and husband, Mark Riedel; one nephew, Kevin York; one granddaughter, Lesa LeRae and husband, Steven; six grandsons, Devin, Tyler, Nick of Arkansas and Devon, Bradley and Brady of Branson; three great-grandkids, Brennon, Zella and Keelan; many aunts, uncles, nieces, nephews and cousins.
Helen worked many years cooking and owning restaurants. She loved to camp, spend time with family, going to bingo and the casinos.
Anyone who knew her would always say that she made the best fried chicken and pies in Texas County. She was known for always helping others in good times and bad.
She will be greatly missed by all who knew her.