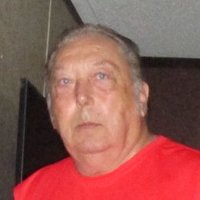 John Henry Barton
Born: December 14, 1948
Death: November 29, 2017
John was born to Thomas Barton Sr. and Zelma (Bizwell) Barton in Raymondville, MO. He was the 9th of 10 children.
John was married on June 7, 1969 to Mona Hobson of Raymondville, MO.
John and Mona had one child: Duane Barton, and one miscarriage.
John was preceded in death by his parents and five siblings: Coleen Barton, Dewayne Barton, Thomas Barton, Maxine Paris, and Novella Gray.
John is survived by his wife Mona, son Duane, daughter-in-law Cindy, grandson Gabriel, and siblings: Dorthy Schott, Cornelia Ferguson, William Barton, and Dewey Barton. He is also survived by many nieces, nephews, and many other family members and friends.
John served his country during the Vietnam War from 1970-1972. During his service, he earned many commendations including The Bronze Star Medal of Honor and The Commendation Medal.
John worked as a tree trimmer for over 30 years under the Shade Tree Service Company.
John loved to hunt and fish. And while he loved all of his family and friends, perhaps his greatest love was for his grandson Gabriel.